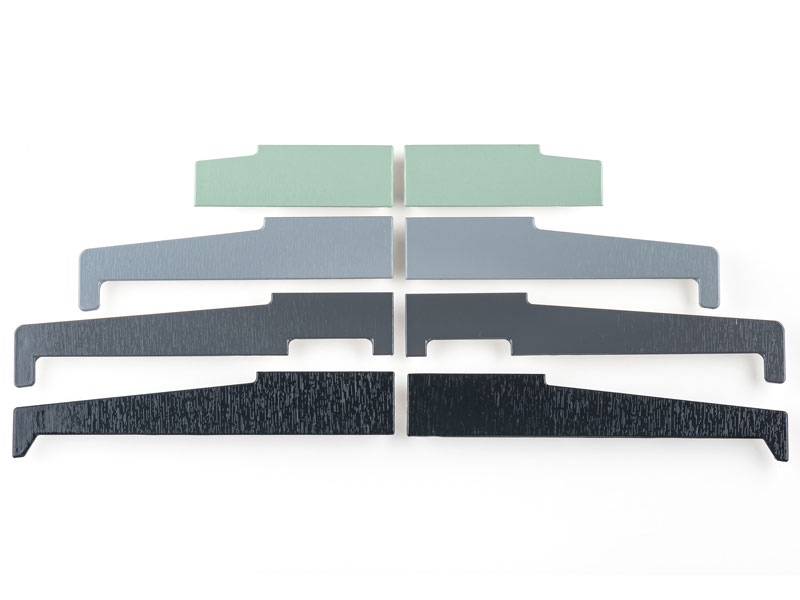 Building customer loyalty with outsourced operations
Traditional business models have a linear relationship between the supplier and the customer. Countless specialists could give you chapter and verse on the way to build those relationships. You'll hear leaders talking about listening to the voice of the customer. You'll be told to walk in the customer's shoes. You'll be urged to develop a mutually beneficial partnership and recognise that your success depends on the experience you deliver to your customers.
There are some subtle differences between the strategies of the business gurus, but none of this is rocket science. Many consultants have made a small fortune by dressing up common sense with a few fancy terms, but it all boils down to the same thing: understand what your customer wants and deliver it. Do it better than anyone else and remember that respect is a fundamental part of doing business.
Stepping into an existing supply chain
Now, Allied Profiles have customers that we've been dealing with year after year, but last year, we added a new service to our portfolio, which is based on a slightly different structure. Recognising the problems that both profile extruders and fabricators were having as a result of the proliferation of product lines, we stepped into the supply chain. We've become the supplier of the foiled ancillary parts that some of the UK's biggest systems houses previously supplied direct to their customer base. Fabricators still deal directly with the systems house for most of their stock needs, but now they have another supplier, Allied Profiles, a business based in Cork, Ireland, that they may not previously have known about.
The transition has been carefully managed and it's working very well, but it could potentially have made a dent in the relationships built up over years between the systems houses and their customers. By bringing a third party – Allied Profiles – into the equation, we've introduced an extra step into the fabricators' buying process. There are benefits that more than compensate for this but getting over the hurdle of being a new face, and an unknown quantity has required faith and trust from the outset.
Making it work
We had no doubts whatsoever that we could make the service work. Our vacuum foiling division is world class, our operation is efficient, and our team is committed with bags of expertise. We also knew that we would be solving problems. We would be helping the systems houses to reduce complexity. We would be allowing fabricators to reduce stock levels and cutting their reliance on spray painting. We knew we could do it. We knew it made sense. In theory, fabricators approved, but without an existing relationship with Allied Profiles, what evidence did they have to give them confidence in the process?
There's no secret to how we've handled the change so far. We'll continue to handle it in the same way. We're treating every one of those systems houses' fabricators, whatever size their orders, with the respect, courtesy and diligence we offer to all our customers. We are supplying the very highest quality, processing the orders swiftly and delivering to the agreed service levels. And we know that by doing an excellent job, we're helping to strengthen the relationship between the systems house and the fabricator.
We're getting great feedback. People are telling us they're surprised how easy the transition has been, and that they are delighted with our quality and prompt delivery. We're not surprised, because that's how we operate. Sadly, in some outsourcing situations, the relationships between the three parties can be damaged. The interdependence is forgotten as people start to assume someone else is responsible for a process and it's no longer their problem. We won't do that. We know customer loyalty is hard won and easily lost. The structure of a trading and supply relationship doesn't negate this basic principle. Whether you are at the start of the chain or a step in it, if you understand what the customer wants and deliver it, you won't go far wrong.